Leader In Environmental Mitigation,
Engineering & Installation
NATIONWIDEINDUSTRIALINSTITUTIONALCOMMERCIALRESIDENTIAL
National Design-Build Services
Operating nationwide, and backed by more than 25 years of experience, Advanced Construction Technologies manages and delivers turnkey environmental and geotechnical engineering design, testing and installation projects. With experience and knowledge in an array of design-build applications, the ACT Team has built a reputation for providing outstanding service, while ensuring optimum outcomes for each and every project.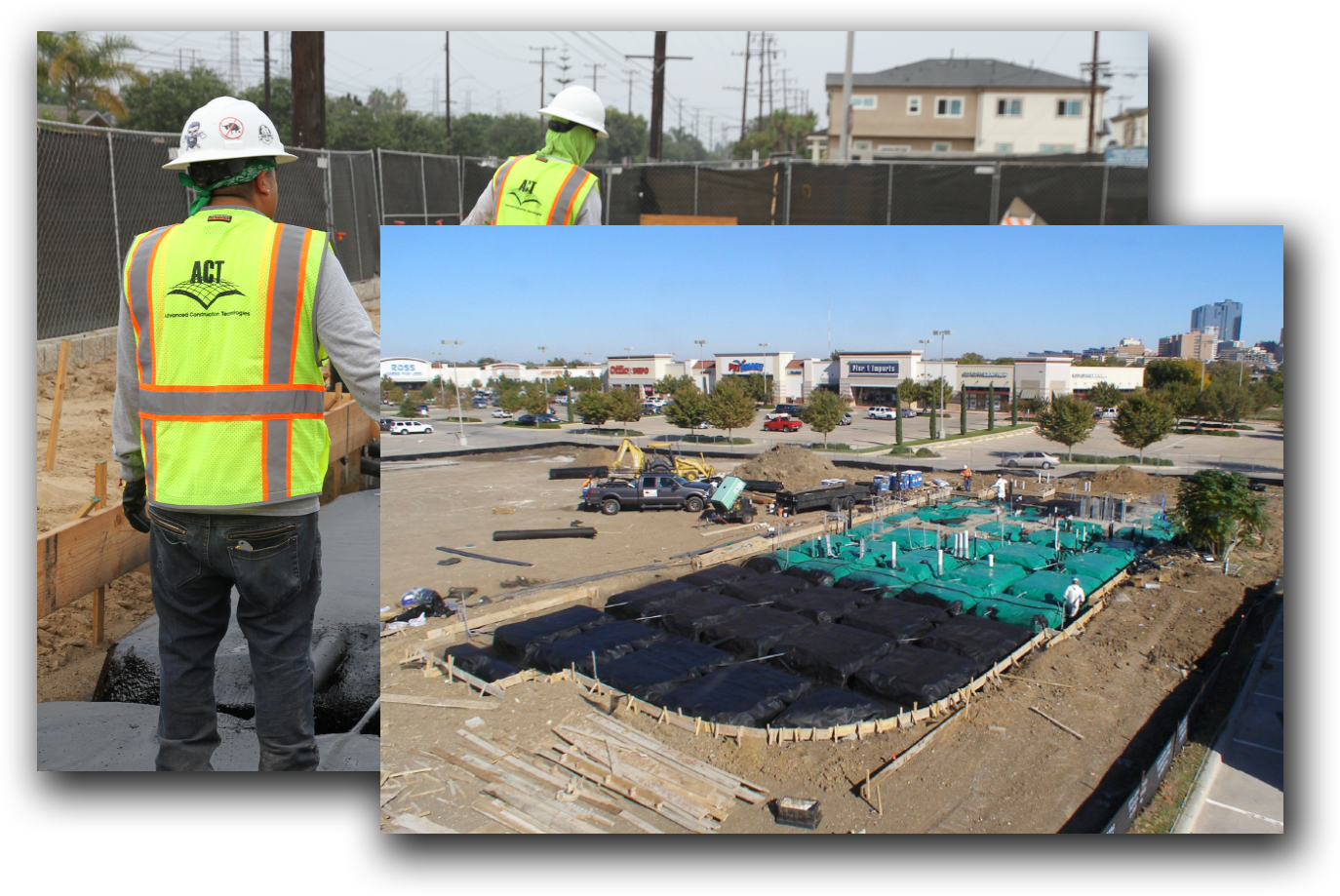 Advanced Construction Technologies
Rely on ACT to manage your environmental engineering project from design to installation to testing. We are able to meet all your needs, including vapor intrusion and soil contamination mitigation. We work with site owners, developers, and builders on brownfield sites nationwide.
Extensive in-house research and development testing is performed in our City of Los Angeles-certified laboratory for companies, governments, and our clients. Always thinking outside of the box, we are industry innovators on the forefront of code development and regulatory insight. We also assist manufacturers in the development and installation of environmental and geotechnical systems.
Vapor Intrusion Mitigation & Detection
ACT provides turnkey environmental installation services for site owners, developers, and builders facing issues with contaminated soil or groundwater. Our expertise covers the full spectrum of environmental construction services, including combustible soil gas hazard mitigation and gas detection alarm systems. Contact us to learn more about vapor intrusion mitigation and detection throughout the nation.
Methane Gas & Soil VOC Vapor Barriers
Fire and Gas Detection Systems
To learn more about our partner companies, call us at the number below.